home I index I latest I glossary I introductions I e-mail I about this site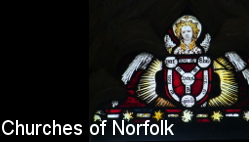 St Mary, Eccles-by-the-sea
See the entry for this church at the Norfolk Churches site
The images below are from Norfolk County Council, and are NOT copyright of this site.
If you reproduce them, you do so without permission!
The links take you directly to the full size images on the Norfolk Online Access to Heritage (NOAH) site.
Once there, you can click on 'Record View' at the top right to find out more information about the image.
The links open in new windows, so you'll have to close them to come back to here.
Simon Knott, April 2005
Amazon commission helps cover the running costs of this site.
home I index I latest I introductions I e-mail I about this site I glossary
links I small print I www.simonknott.co.uk I www.suffolkchurches.co.uk
ruined churches I desktop backgrounds I round tower churches