home I index I latest I glossary I introductions I e-mail I about this site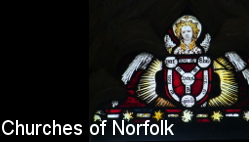 Baptist chapel, Carleton Rode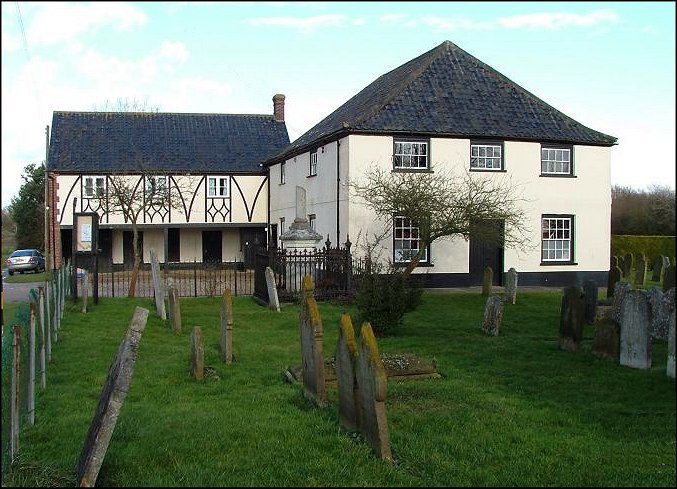 Read the captions by hovering over the images, and click on them to see them enlarged.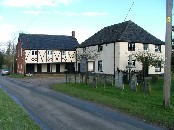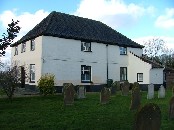 Baptist chapel, Carleton Rode

This attractive group of buildings sits along the lonely road that connects the neighbouring villages of Bunwell and Carleton Rode. The two main parts are the chapel itself, the large four bay by three bay block with the hipped roof, and the Tudor-style building beside it, which is a school room. A large graveyard stretches to the west and south of the chapel.

It is a mark of the innate conservativism of Norfolk architecture and construction that both buildings are later than they appear. The chapel, very much in the style of congregational buildings of the late 17th and 18th centuries, dates from the early years of the 19th; Pevsner traces the construction to 1812.

The school room was as late as 1904. Curiously, it has a large covered area beneath it. Was this intended for people to be able to congregate before and after services? Or was it a place to leave your horse?

Inside the chapel, there is a simple balcony on three sides supported by elegant cast-iron columns, which you can see on Peter Stephens' photographs, below. Outside, across the lane, the flat field beyond a deep dyke is perhaps more typical of the fens to the south-west than of this otherwise rolling area of south Norfolk. The group is an adornment to this simple landscape.

Simon Knott, February 2006
Amazon commission helps cover the running costs of this site.
home I index I latest I introductions I e-mail I about this site I glossary
links I small print I www.simonknott.co.uk I www.suffolkchurches.co.uk
ruined churches I desktop backgrounds I round tower churches