home I index I latest I glossary I introductions I e-mail I about this site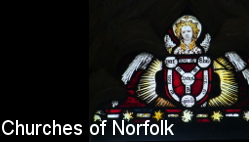 St Ignatius of Loyola, Caister-on-Sea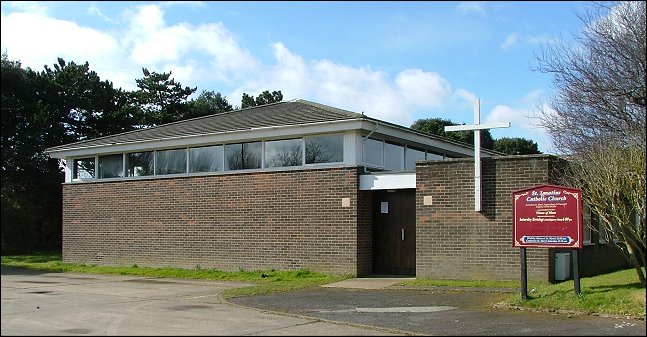 Read the captions by hovering over the images, and click on them to see them enlarged.

St Ignatius of Loyola, Caister-on-Sea

Chris Harrison was showing me around the Great Yarmouth area, the churches of which he knows better than just about anybody, and when I told him that there was a Catholic church in Caister I wanted to see, he didn't bat an eyelid, and we found it easily on the Ormesby road in the northern suburbs.

Even on a bright early spring day like this it was hard to declare St Ignatius particularly attractive, but it serves its purpose, and is obviously loved and cared for. It is a chapel of ease within the Catholic parish of Great Yarmouth, but I am afraid that, like the great majority of Catholic churches in East Anglia, it is kept locked, so I can't tell you what it is like inside.

Catholic churches serve a devotional function as well as a liturgical one. The blessed sacrament is reserved inside so that the faithful may pray in its presence, but this isn't possible if the church is locked. This devotional function was shared by our medieval parish churches, which were also built for the devotions of the Catholic Church as much as for its liturgy, a point easily forgotten nowadays. It is easy to see how it might serve this function on an east Norfolk housing estate, and it would be a form of witness as well.

Michael Evans, our pleasant, easy-going Bishop, had just issued a pastoral letter asking Catholic congregations in East Anglia to make themselves welcoming to visitors. So, as a Catholic myself, I had written to him to say that I thought one way of doing this would be to make sure the churches were open and accessible outside of Mass times. After all, most Anglican churches in Norfolk manage this.

My message was intercepted by the Bishop's private secretary, Father Mark Hackeson, who sent me a scorching e-mail criticising several entries on my site which had suggested that it was Diocesan policy to close and mothball smaller churches and chapels of ease. I never got to read the Bishop's thoughts on open Catholic churches, so I am unable to pass them on to you now. And, of course, I am also loathe to suggest that St Ignatius of Loyola has anything other than a secure future.

Simon Knott, March 2006
Amazon commission helps cover the running costs of this site.
home I index I latest I introductions I e-mail I about this site I glossary
links I small print I www.simonknott.co.uk I www.suffolkchurches.co.uk
ruined churches I desktop backgrounds I round tower churches